IT TAKES
TIME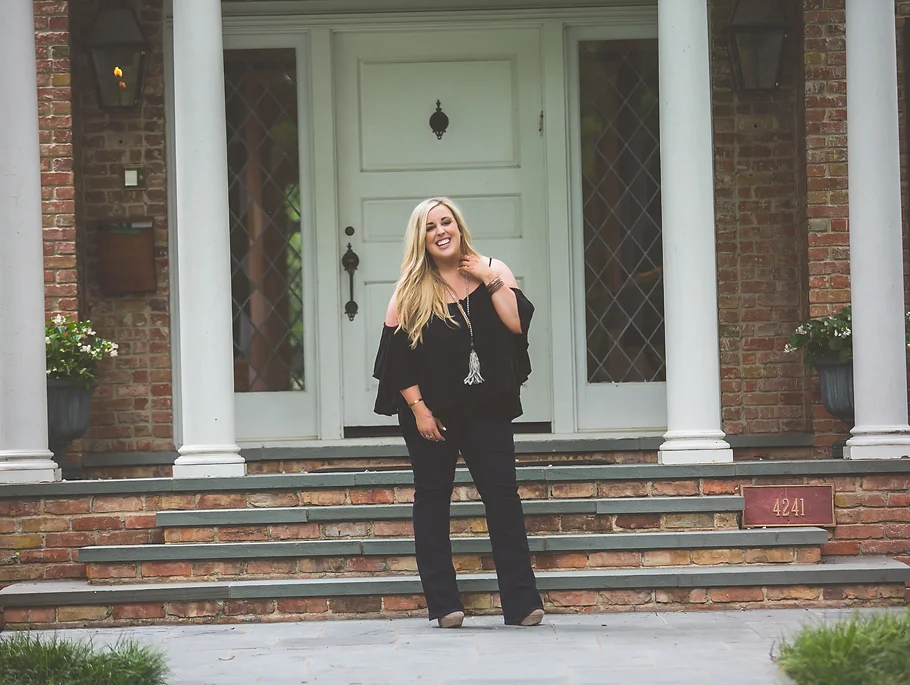 Adrian Johnston
ABOUT
Adrian Johnston, Dallas native and fourth generation Texan, is paying close attention to the passage of time these days. Whether she's quickly touring the state on a whirlwind of gigs or radio stops, or pausing long enough to revel in her family's deep Texas roots (her great grandfather was a cotton farmer in west Texas and a baseball player who played against Babe Ruth!), she fully realizes that time seems to stand still while rushing past you simultaneously. Seeing that the time is now to make a mark in the Texas Country Music scene, Johnston has spent the last several years winning over fans and industry with her southern drawl and charming them with resounding vocals by bringing a bold voice that is unmatched in today's country music. And it's paid off as she recently became the first female to win the Ranch Factor 2017 competition put on by 95.9 The Ranch in Fort Worth!
As the music of Amy Grant, Vince Gill, Eric Clapton, The Eagles and James Taylor filled Johnston's household, it provided a background for her fondness of "singing on the fireplace like it was my own personal stage, and talking and putting on shows and dances and dressing up." Enlisting the assistance of a vocal coach during high school, Johnston began singing at area Opries and open mics during college. Crafting a style of equal parts "Wynonna's soul, Carrie's power, Miranda's sass, Dixie Chicks don't give a sh*t attitude, and Dolly's sweetness and business sense," she took the leap and started "gigging," writing music and working with producers to fully insert herself into the scene. By observing other artists, and heeding advice from a host of mentors, she caught a break when she performed during an open mic at the famed Billy Bob's and was asked to do gigs with other artists in attendance.ong to the last."
"It was surreal and it happened so fast that the next thing I know, I was accepted into a radio contest and learning the ins and outs of having original music and putting together a band," Johnston recalled. "I wrote some songs, rounded up some A-list Dallas players and put on a show! It literally just snowballed from there and hasn't stopped. I learned quickly that being an artist isn't just 'feeling the music' but learning that you have to have a solid head on your shoulders to be a smart musician."
Johnston has had a long streak of top 25 singles with most recent duet with Jordon Issac "Damn, I Want a Love Like That" hitting 22, "Adult Beverages," went to 22 as well; Johnston achieved her first Top 15 radio single, "Rather Have You," (written by Johnston and producer Zac Maloy) last spring. Beginning the long haul of achieving a successful music career in 2014 she debuted her single, "Just Another Blonde," and introduced a sassy-spit-fire of a woman determined on making a name for herself. Following that momentum, she released a self-titled EP that achieved Top 200 iTunes album status, and released the single "Avalanche" in 2015 (#21). As a "New Female Vocalist of the Year" nominee, Johnston showed off her chops by launching her third, and most heartfelt single, "It's A Song" (#36) in September 2015. In the wake of such success, she is partnering again with Maloy and releasing her sophomore EP, IT TAKES TIME.
"I've taken a long time to put this record together," Johnston admitted. "I have so much to say and I didn't want to just throw something out to stay current. I've been writing for two years on this project and, by not rushing the process, I had the TIME to find my sound, and given others the TIME to really understand where I fit (and don't fit)."
Johnston feels her growth as an artist is illustrated heavily on this new project. By being wholly involved in the studio process, and by co-writing each of the songs on IT TAKES TIME, the result is songs that are true representations of her personality and style. From the big ballad "It Takes Time" to "Adult Beverages," which is Johnston's version of a drinking song, the record also has a tearjerker ("Tear It Down") while a good ole Texas song ("Lone Stars") rounds out the introduction of its spirited first single, "Rather Have You."
"I like to write stories about wine in case you haven't noticed," she jokes. "In all seriousness, the songs may be influenced by my life experiences, but they are also something that everyone can relate to and sing along with. It's also important to me that the lyrics paint a mental picture; lyrics that you can literally envision, like 'those magnolias made a tunnel that led us to the porch,' are what we really focused on this time around."
Making a name for herself on the live music circuit, Johnston "and the boys" take to the road every weekend and have opened for Texas artists like Jack Ingram, Zane Williams, Turnpike Troubadours, Reckless Kelly, Johnny Cooper, Mark McKinney, Mockingbird Sun and more. Covering some classics (Fleetwood Mac, Dixie Chicks & Bonnie Raitt) to compliment her original radio hits, she puts on one of the most entertaining live performances of any female artist currently in the scene.
Johnston also came up with the idea for "GRITS: Girls Raised in Texas," an all-girl acoustic tour where everyone drinks wine, tells stories and just hangs with their girlfriends. Taking her favorite downtime activity of hanging out on her patio with a drink in hand to the stage, The Rankin Twins, Kylie Rae Harris, Charla Corn, Sarah Hobbs and Kensie Coppin have all joined in on the fun.
"I like to put on a high-energy show, but I'm just as fulfilled sitting with a guitar in a silent listening room," she said. "No matter the venue, the band and I like to make sure everyone is having a good time and connect with the crowd from the first song to the last."